Watch Policy Engagement in Action
Engaging with the parliament
Engaging with the wider policy world
Find the latest engagement opportunities
SPRE newsletter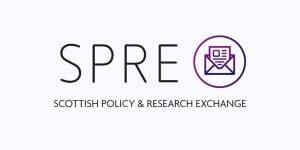 Monthly newsletter
Webinars, training sessions & online events
Internships for researchers & PhD Candidates
Resources to expand your policy engagement skills
The Brokerage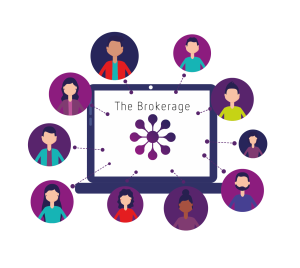 A Knowledge Exchange Network for Scottish Policy & Research
Receive urgent requests for expertise relating to policy in Scotland
Notification of other opportunities for researchers to engage with policymakers.
Weekly inquiries launched by the Scottish, UK, Welsh and Northern Irish legislatures and governments.
Latest government and parliamentary inquiries

Search tool available to anyone with an .ac.uk affiliation
Calls for experts
Open government and parliamentary inquiries
From the Scottish, UK, Welsh and Northern Irish legislatures and governments.
Use engagement strategies & tools
NEW
The Scottish Government and Research
How does the Scottish Government use academic research? How can you influence the outcome of a new policy? Listen to Dr Audrey MacDougall, Chief Social Researcher, explaining the role of academic research in policymaking.
Tips to engage with policy professionals
Dr Rebekah Widdowfield, Chief Executive of the Royal Society of Edinburgh, gives researchers tips to engage with policy professionals in Scotland.
How is evidence used by policy professionals?
SPRE talks to Sally Thomas and Des Thompson of Scottish Natural Heritage about how researchers can work effectively with different parts of the policy community.
Communicating Research to Non-Academic Audiences
Nick Bibby, director of SPRE, gives advice on how to communicate complex ideas to non-academic audiences.
Would you like to learn more about policy engagement?
Ask about our online training sessions
SPRE delivers free tailored training sessions to research groups, academic departments and early-career researchers. Drop us a line for more information.