Estranged students in higher education: policy thoughts in context
In our research, we found that estranged students experience stigma around 'estranged' status and did not always easily identify as such, nor meet with narrow, and contested, criteria. Their experiences of 'not fitting in' extended to experiences of homelessness and housing insecurity, and an overall sense of difference from 'traditional' students.
On 18th Sept. 2019 we were invited to introduce our research as part of an event organised by UK Stand Alone, and held at the Scottish Parliament. While the focus of the day was on students' own experiences of estrangements, as represented by four self-identified estranged students, our research hopes to provide a generalizable, and anonymised, body of data upon which to generate overviews about what is happening – and what needs to happen – to support estranged students.
These are our practical recommendations to policy:
Definitions of estrangement would benefit from a more inclusive view of family relationships. the Office for Students limits the status of estrangement in higher education to students between 18 and 24 years. This age bracket is very limiting and unrealistic
Housing. Affordable accommodation should be a priority in the widening participation agenda. Estranged students' lack of a family base, compounded by meagre economic resources, can often result in experiences of being out of accommodation at different points of their studies.
Identity.The label of estrangement can stigmatise students…
Continue reading at Social Theory Applied 
The authors
Cristina Costa is Assistant Professor in the School of Education at Durham University & co-editor of the Social Theory Applied blog. Find her research on education and emergent social phenomena.
Yvette Taylor is a Professor in the School of Education and in Humanities and Social Science. Her research explores issues of gender, sexuality, class, educational inequality and religion.
📚Read Dr Costa & Prof Taylor's latest journal article on estranged students📚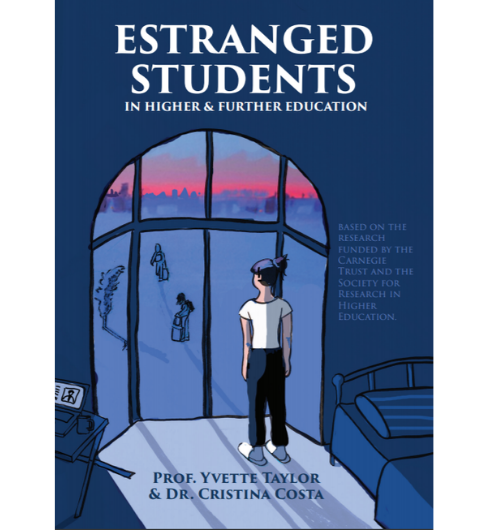 Do you want to know more about the policy debate around estranged students in Scotland?
These are the key developments and issues you need to be aware of:
---
Since you are here…
SPRE's blog offers academics the opportunity to showcase some the amazing research and policy engagement they do. Can you help us spread the word on social media?